Time flies! hello march and good bye! What?!!? I can't imagine, I didn't even have time to really sit down and enjoy this month and blog! Well anyways, for this last day of March, I'd make sure that for once, I will have time to enjoy, touch base and give some love to my blog.
It's getting a bit warmer here, which means only that spring just hit the door. For me springtime does not only means warmer and colorful days, it also means spring cleaning. So as a warm up let's do a 15 minutes or less spring cleaning, shall we? It's never too early or should I say too late to jump on spring cleaning, small things makes big difference after all.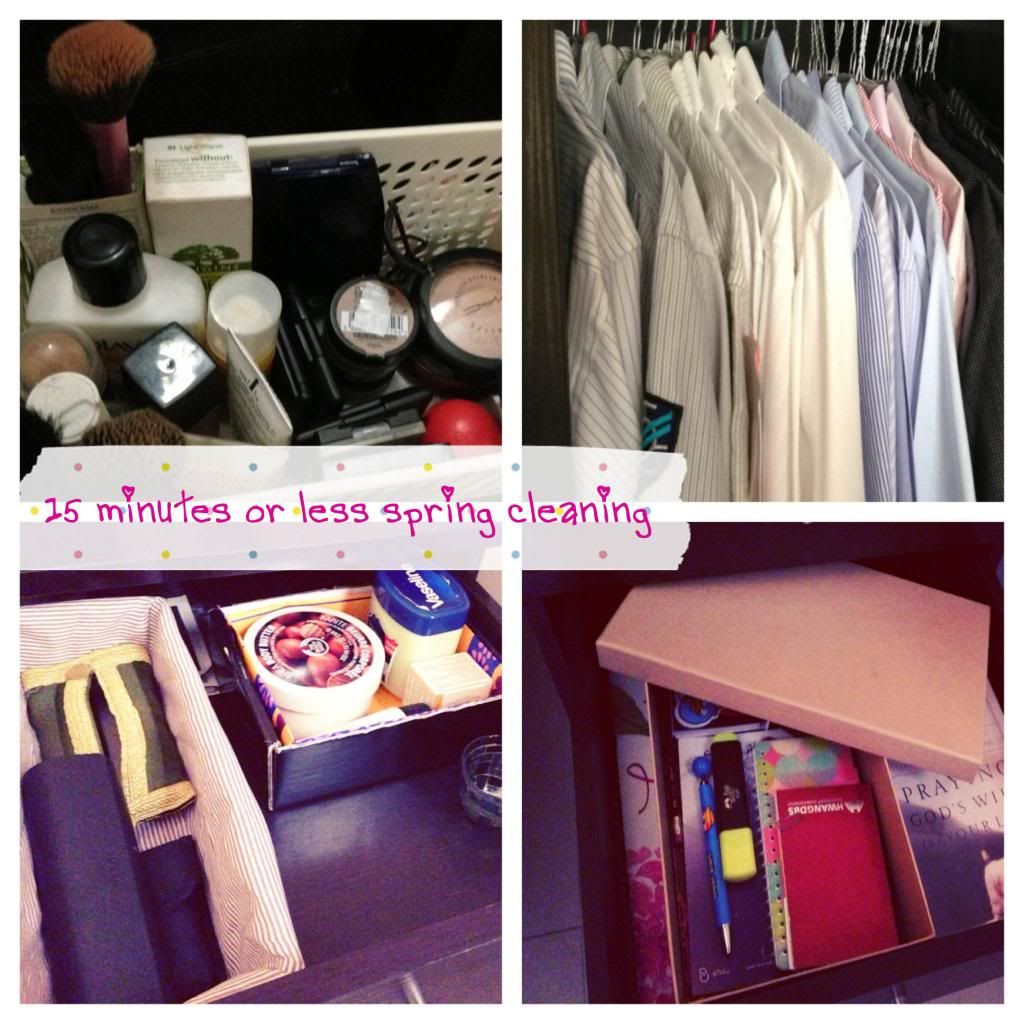 Some chores that will only require 15 mins or even less of your time.
1. Clean and organise your makeup bag or your everyday makeup container.
I don't know with you guys, but in my case since I'm always in a rush in the morning preparing myself to work, my makeup bag and container tends to be a mess and disorganise. So what I normally do, I always clean and organise this every Saturday. I empty the container/bag. I take an antibactiral wipes and clean each of the makeup. I'm segregating the items and if I'm not using it, I will put it back to my makeup drawer or I even throw some that are not working with me. I also like to take turns with the product, meaning every week I always take other makeup from my makeup drawer to use for the coming week. In this way, I make it sure that I will use all the makeup that I have.
then viola! a clean and organise makeup bag/container.
2. Clean and organise your night stand drawer.
My night stand drawer contains items that I will most likely want to reach before sleeping.
So first empty the drawer, wipe the drawer and each items using your antibacterial wipes or solution. Segregate. Do an inventory and analyze what items you're really using and not. For the items that are not supposed to be in the night stand drawer, you need to make sure to find a proper home for these items.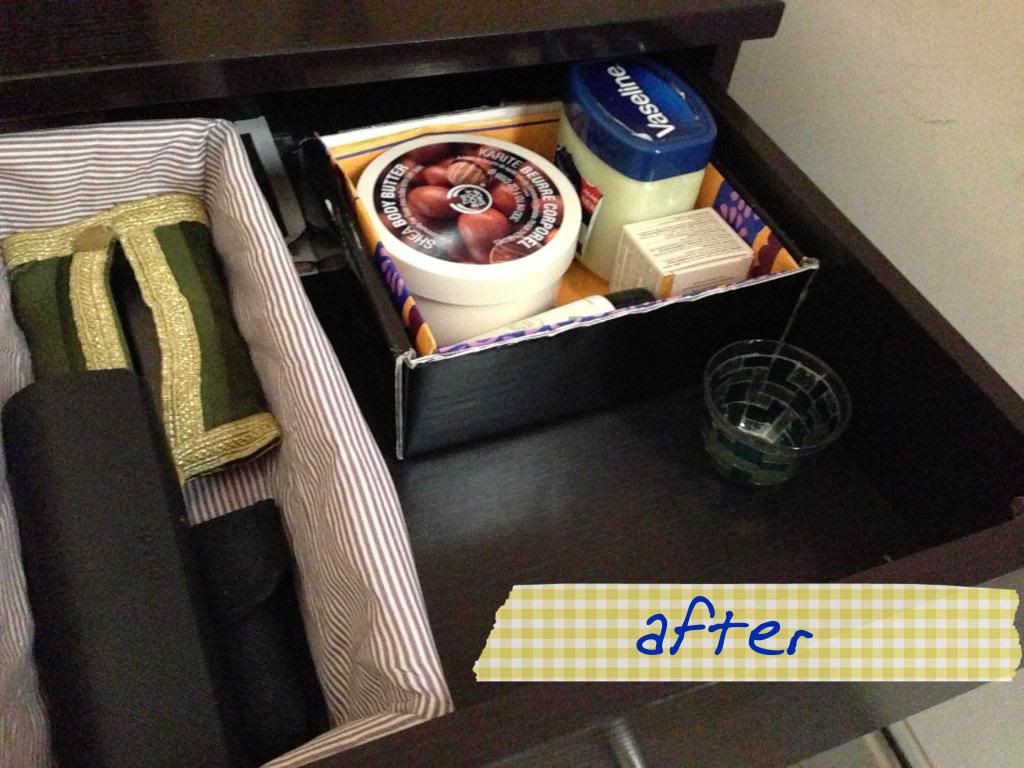 3.Organise your cabinet/dresser.
This took me the maximum 15 minutes (I think even more) of the spring cleaning challenge. Coz it is so difficult to decide which one I should let go and keep.
So first you want to take out all your clothes. Analyze or I even fit some. This way I can proceed with the next step, which is - DECIDE. Decide whether its' a YES, NO or MAYBE. Yes means I'm keeping it, No means I'm donating it. and Maybe means I have to think gazillion time (wink *) ). So from there I segregate my clothes into 3 groups (Yes, No & Maybe). Once I have decided, I will arrange it, put it back in the hangers or fold it nicely.
One thing that I prefer when organising the dresser, is to put the shirt color coded. I swear this small tip really makes a huge difference.
I hope I gave you some idea for a quick spring cleaning.
Keep smiling and spread love!!!