I threw a simple surprise birthday party for my friend at our house. Though I have a limited time to prepare (since I just made everything after my office work) I was still happy with the outcome! Our small gathering was just filled with a magic touch of pinterest inspiration :D
I just decided to serve finger foods, since I don't have enough time to cook main dishes.
I served: baked french fries, black olives, black olive paste, cherry tomato, slice of cucumber and carrot, store bought Pâté, and sun-dried tomato with turkey and cheddar cheese skewers.
Sun-dried Tomato with turkey and cheddar cheese Skewers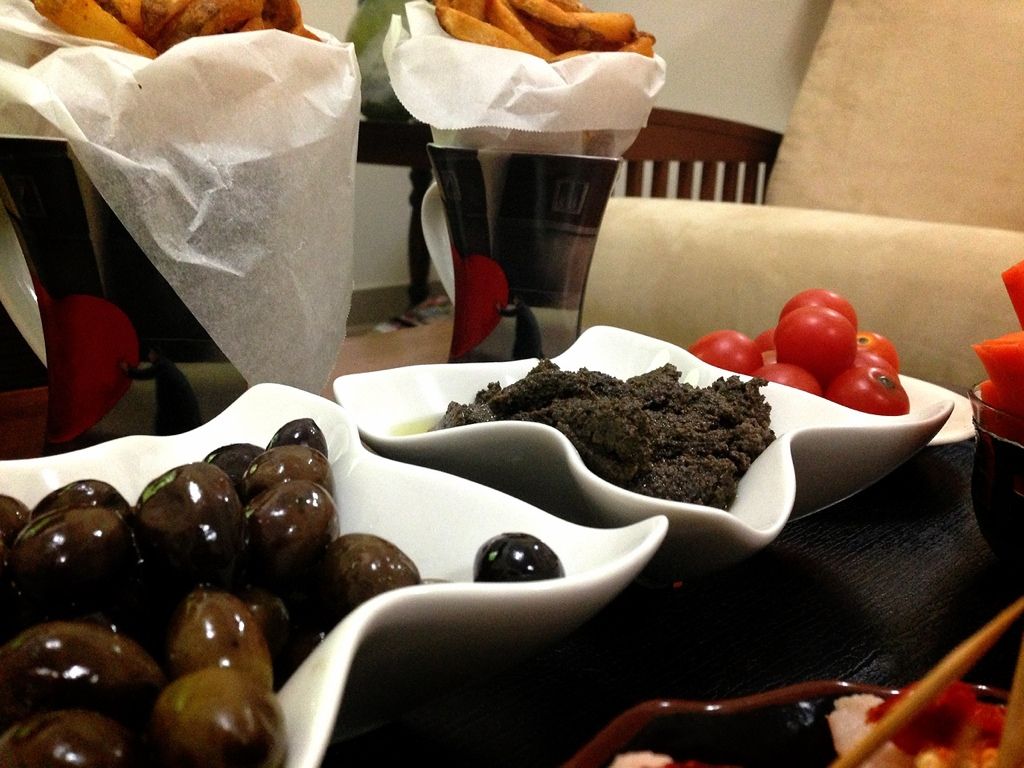 Variation of Chicken cucumber salad and hummus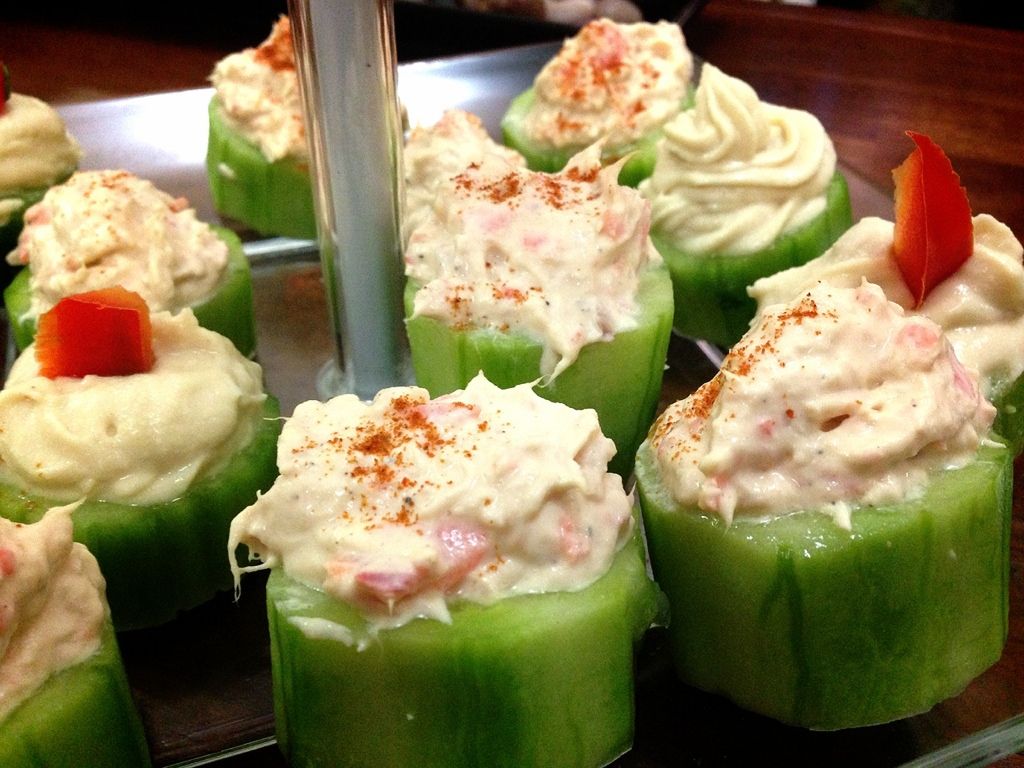 Cherry tomato with cucumber slice, black olives and feta cheese skewers.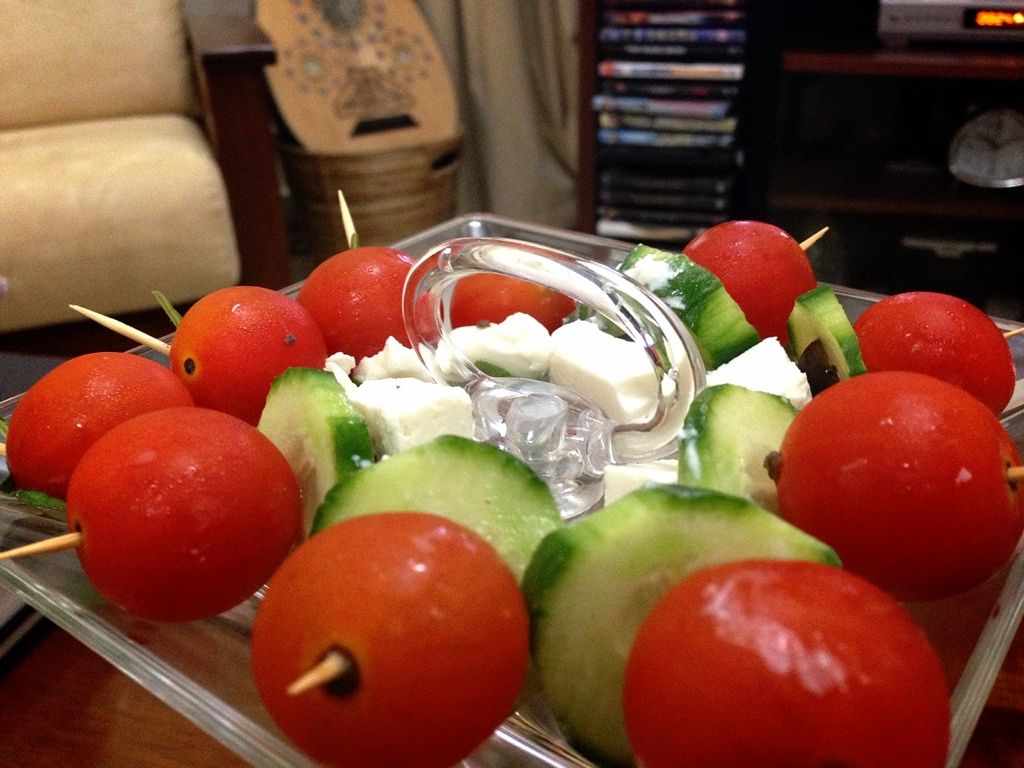 (left side) Cherry tomato with buffalo cheese and basil leaf skewer.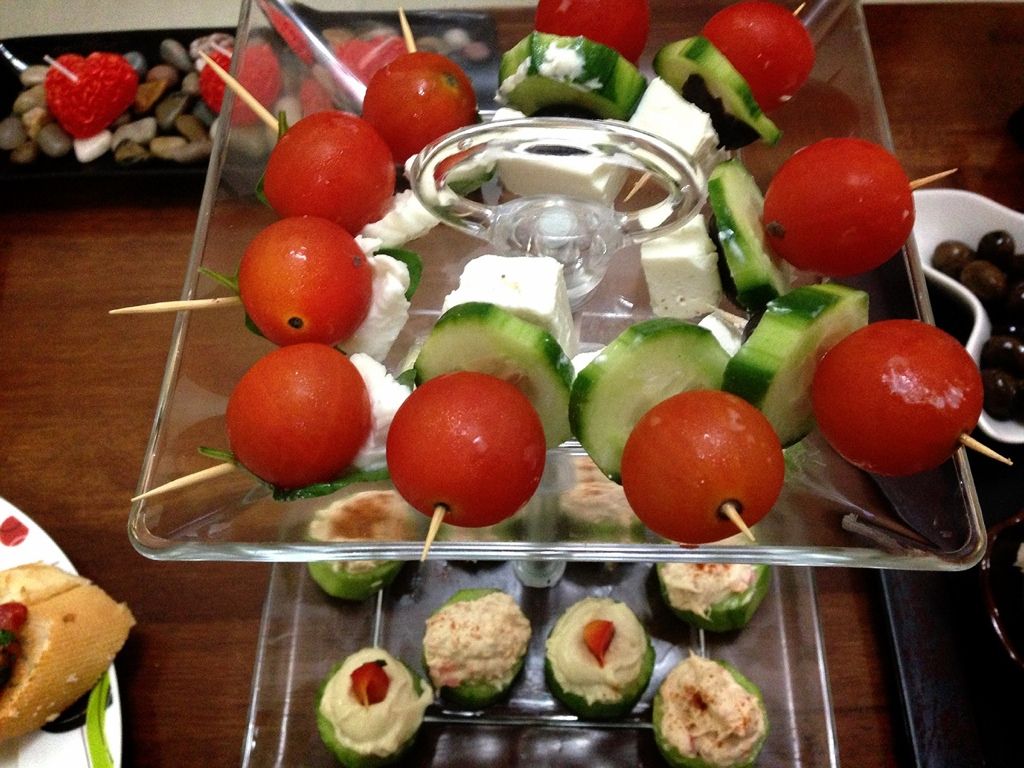 Stuffed Baguette and Croque-monsieur
Bruschetta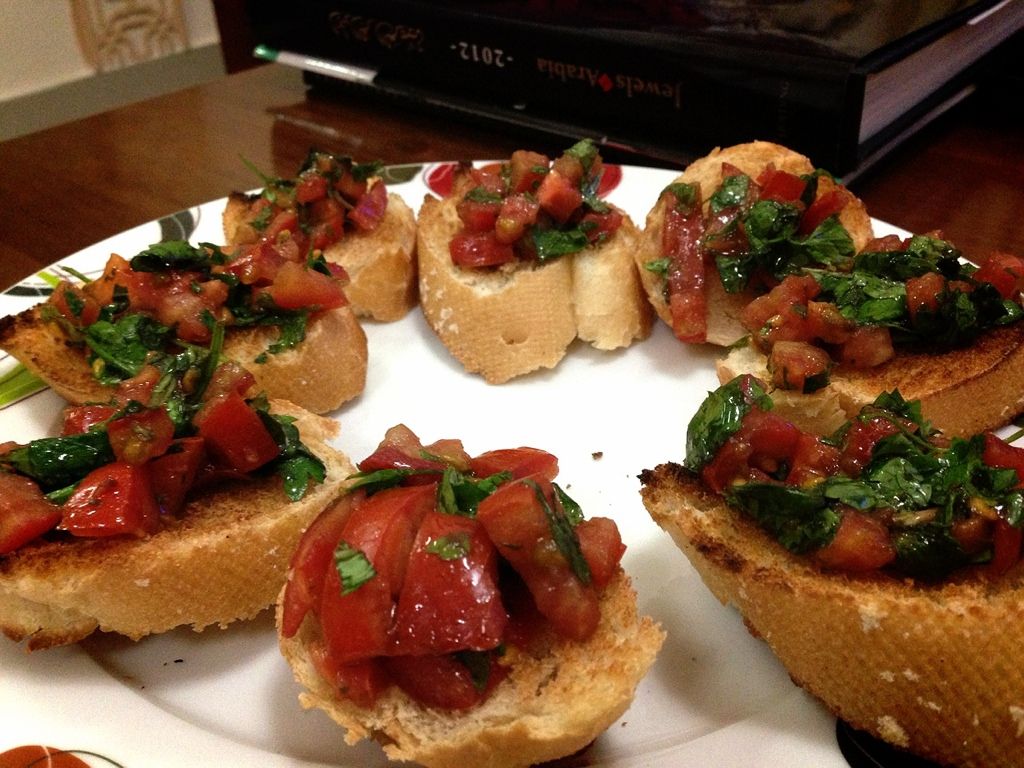 That's it! It was definitely a sweet and simple small gathering night! Let me know if you want me to share the recipe or how-to for the foods that I served. Or please do share some of your pinspiration project lately.
xoxo