My friend invited me for a lunch at her house but ofcourse I need to share something. Since I know that she's cooking some grill stuff, I've decided to make Ensaladang Manga, which can be perfectly associated with grilled foods. Lucky I found green mango in supermarket which is very rare! (oh I just I miss my home country, we have the best mango!!). As expected, our lunch turned out to be "everythingtastiful"!.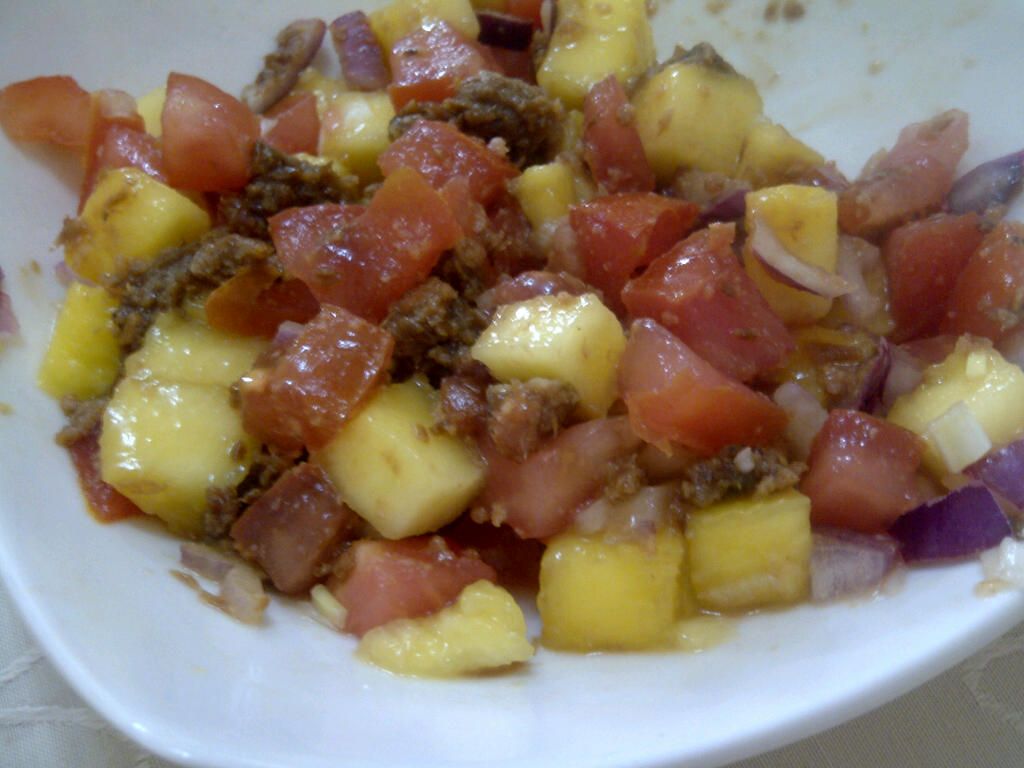 Ingredients:
1 green mangoes
1 medium tomatoes
1 medium red or white onion
1 tbsp (shrimp paste) of your choice
1.Peel and chop mangoes into small cubes and place into salad platter.
2.Chop tomatoes into small cubes as well and mix with mangoes.
3.Cut red onion into two and discard half. If using white onions, use both halves.
4.Cut onions into thin slices and put on top of mango-tomato mixture.
5.Top with shrimp paste. (you can find
shrimp paste
in local asian store)