When it comes to perfume I'm very picky, I've tried so many but have only few favorites:
(D&G my all time fav perfume; Mochino I Love Love- super Love this perfume, scent is somehow similar to D&G; Tommy Girl; Chloe; Juicy Couture Couture)
Recently I've received some sample perfumes (in tiny bottles) and out of those tiny perfumes one really caught my attention. Its in a tiny box with an imprint of gold, it's from Versace the packaging is really elegant. And when I sprayed it, OMG the scent is so nice! And with a few drops/spray the smell really last till end of the day, at this point I know I need to get a bigger bottle. I'm totally in love with this perfume. I bought perfume and lotion. A new addition to my collection.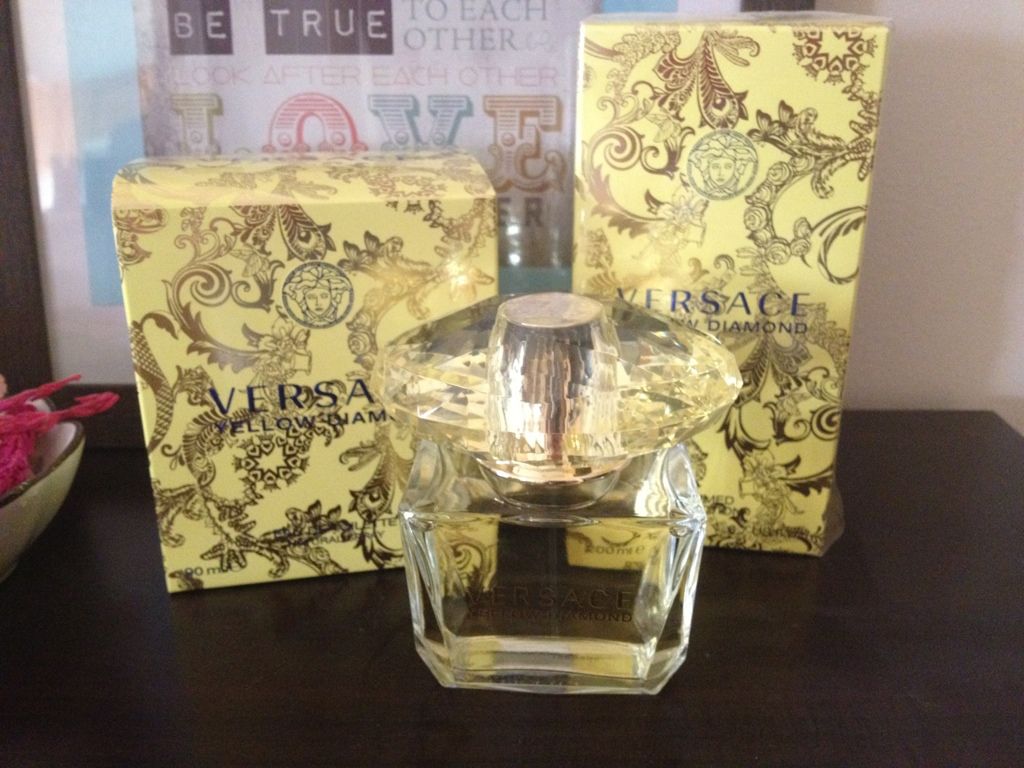 If you are into citrus/floral/fruity scent, then I suggest giving this a try. It's really worth it!