Last day of weekend for me, ofcourse best way to end this weekend is by spending time with hubby but since he's working, so I need to wait till he finish. So while waiting, I went to mall and I got 2 new items: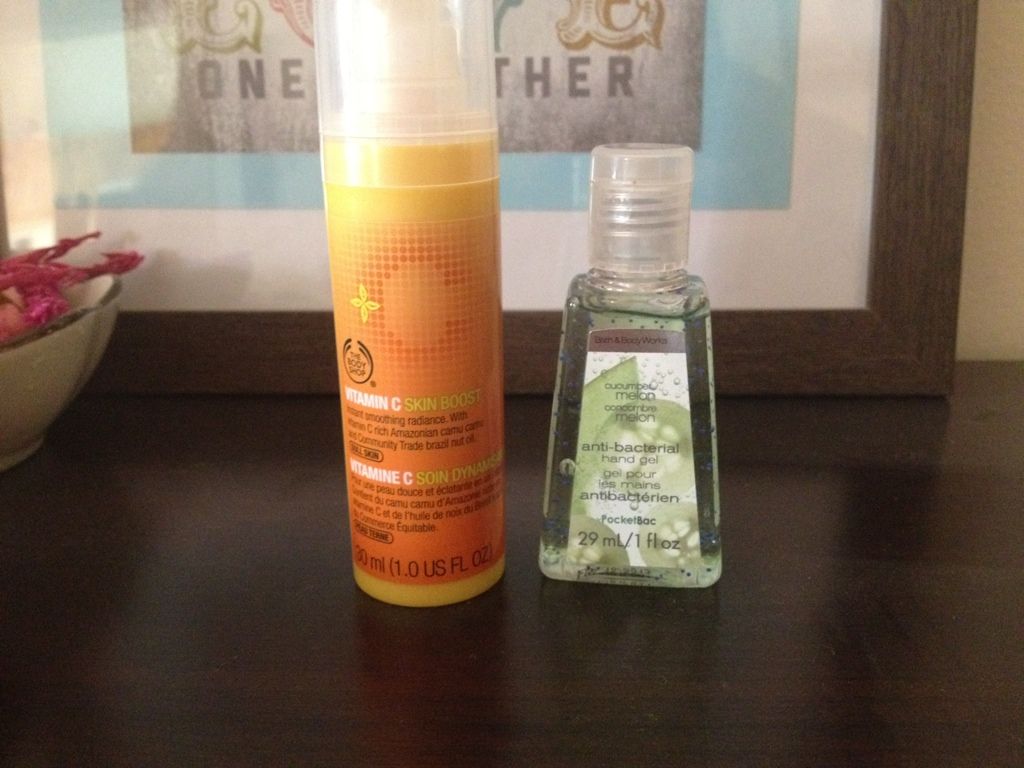 1. Vitamin C Skin Boost – it claims that:
"
Create instant smoothing radiance with a silky smooth finish. It's an ideal skin pick-me-up to enhance your glow and our favorite Vitamin C product
.
Contains Amazonian camu camu berry, which is known to have one of the highest contents of vitamin C in nature. Antioxidant vitamin C brightens skin, encourages collagen production, improves elasticity, and works along with skin-softening vitamin E to protect skin from environmental aggressors.Community Trade Brazil nut oil moisturizes and softens skin."
Its texture somehow resembles to a primer. In their direction it says that you have to put it after your moisturizer and before putting your make-up. I love the smell; I'm into citrus smell, so this really matches to my liking. And when you apply it really makes your skin so smooth and silky. I wanted to give it a try since it's working in 2 ways as a vitamin C and at the same time serves as a substitute for a primer. I'll give you an update later, I just need to observe on how my skin will react with this product.
2. Bath and Body works cucumber/melon sanitizer – just trying another scent and adding it to my collection.